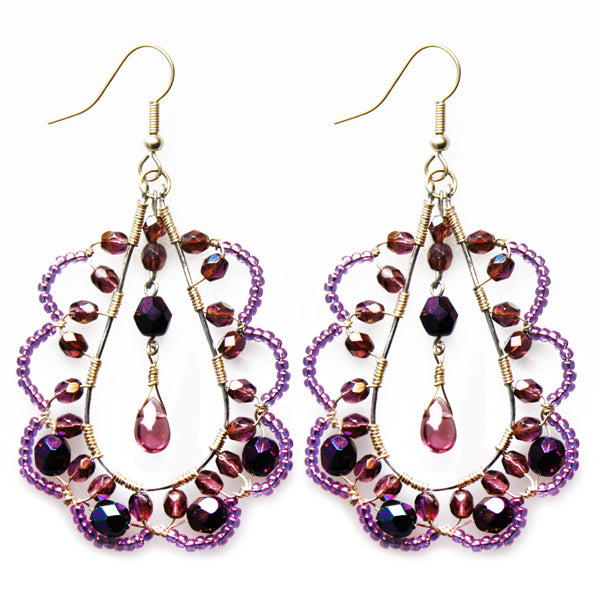 DIY elegant purple drop earrings
Sold by : Vendu à l'unité
Sales unit : 1
Make a statement with these beautiful purple drop earrings. Finished size: 80mm. You have enough products here to make 2 pairs. This project is not suitable for complete beginners, you need to have worked with fine wire before.
Tools required: Cutters, Round Nose and Flat Nose pliers
Click here to see the detailed picture instructions on how to make these Purple Drop Innocence Earrings Jewellery Kit.