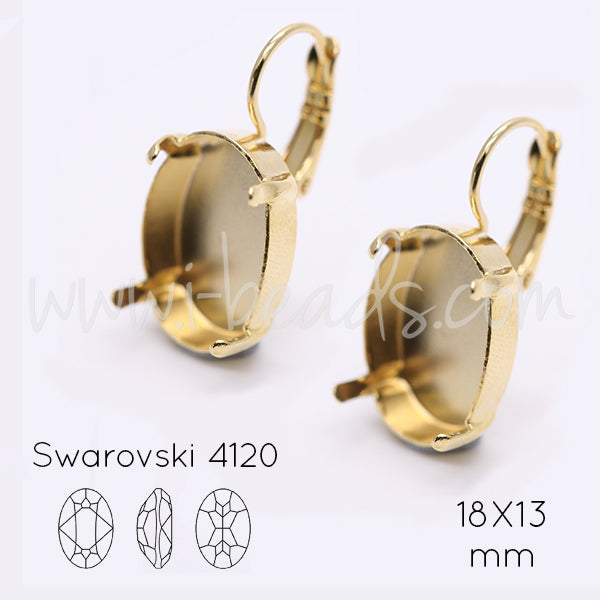 Earring setting for Swarovski 4120 18x13mm gold plated (2)
Sold by : Vendu par 2
Sales unit : 2
This pair of dangly earring settings is especially made to fit the SWAROVSKI Oval Fancy Stone 4120 in 18x13mm.

Using 2 Oval Fancy Stones of your choice, simply place each stone into the setting and tighten the claws.

Leverback earrings, 23mm length. Made in EU. Nickel Free. Stones sold separately.