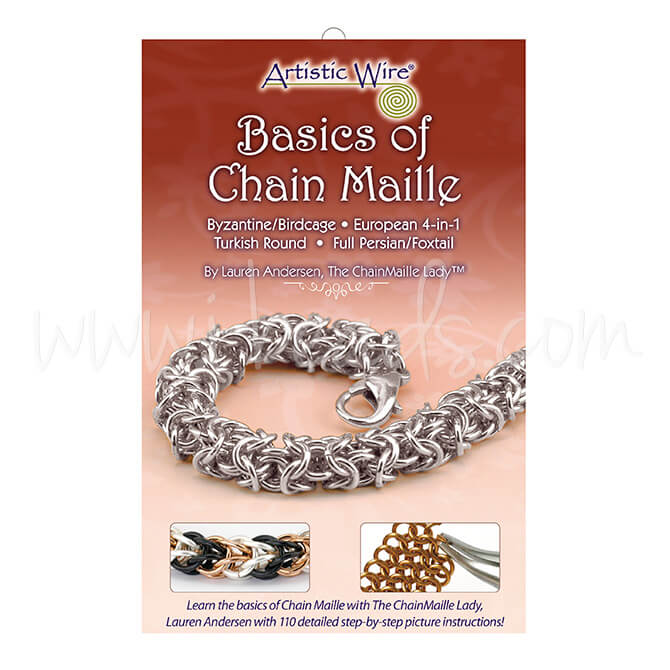 Beadalon basics of chain maille book (1)
Sold by : Vendu à l'unité
Sales unit : 1
Learn the basics of chain maille with author and chain maille expert Lauren Andersen! You'll learn essential techniques and weave patterns that are the basis of chain maille.

The four patterns covered in this booklet are Byzantine/Birdcage, European 4-in-1, Turkish Round, and Full Persian/Foxtail.

Book by Artistic Wire - Beadalon.